Aviation Videos by FunPlacesToFly.com
Let us Shoot a Video for You!
Share this page on:

---
Mineola-Wisener Field is the oldest privately owned public use airport in Texas. Today, we are flying out to Mineola-Wisener Field, in Mineola, TX., to meet with Lupita Wisener, who has offered to give us a tour of the Royal Flying Circus Aviation Museum and the air field.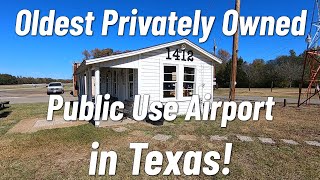 See this Video on YouTube!
We recently flew out of Mineola Airport-Wisener Field, in Mineola, Texas (3F9) and shot this video using our GoPro Hero and GoPro 360 MAX cameras. It's amazing the flexibility you get with these 360 cameras! We are now working on a full video about the airport the great Museum that is there. Stay tuned!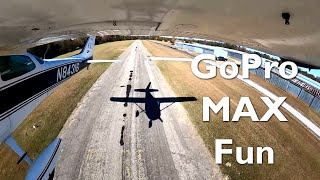 See this Video on YouTube!
Join us a we fly our Cessna 172 to Cedar Mills Marina and Resort on Lake Texoma in Gordonville, TX. Such a wonderful playground for any pilot! Texoma Lake is known as the 'Playground of the South.' Offering great activities such as hunting, fishing, boating, vacationing, shopping, eating, hiking, biking, and horse riding. As far as fishing goes, the lake is well known as the Striper Capital of the World. It also has nice variety of other fish, such as crappie, smallmouth and largemouth bass, and catfish.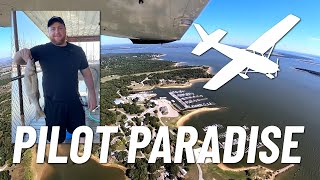 See this Video on YouTube!
MyPilotPro builds the most rugged, highest quality, and most secure action camera mounting solutions for adventurers around the world. In this video, we show how to mount your GoPro, plus a real time video, showing how this great camera mount works on all windows and windshields on all aircraft.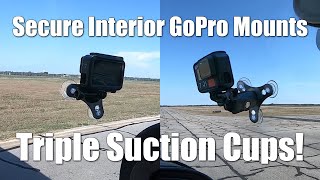 See this Video on YouTube!
This Fly-In included: Antiques, Classics, Warbirds, Replicas and Homebuilt airplanes that were on display throughout the event.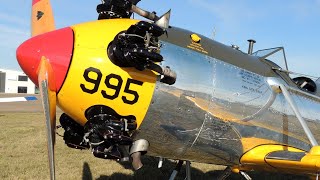 See this Video on YouTube!
What a great event! Lot's of airplanes and happy people. Well worth attending: https://www.airplanesandcoffee.com/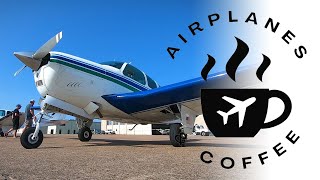 See this Video on YouTube!
Leonardo da Vinci once said:
"Once you have tasted flight, you will forever walk the earth with your eyes turned skyward, for there you have been, and there you will always long to return." It's true!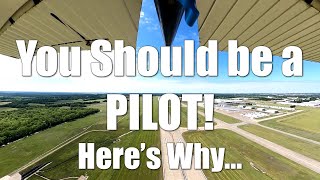 See this Video on YouTube!
Check out Pat Long's new Homebuilt Aircraft, a Spacewalker II - T-6 Texan Style! We traveled to McKinney, TX at McKinney National Airport to see his latest creation, a Spacewalker II, with some unique modifications that we think you'll find very interesting.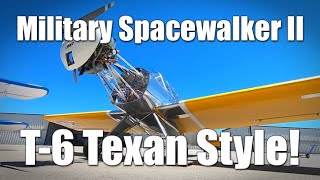 See this Video on YouTube!
Avgas is Expensive! We found a great place to fly and save money on fuel. Sherman Municipal Airport. Nice airport and great facilities, not to mention, one of the most active Experimental Aircraft Groups around!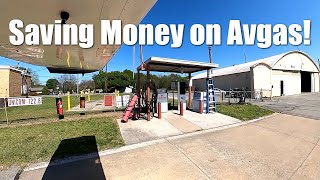 See this Video on YouTube!
In this video, we mount 2 GoPro Max 360 Cameras on our Cessna (the Sky Chicken) to try out our new 360 cameras. PLUS show you how to edit your GoPro Max 360 footage using the GoPro Player video editing software. Shot with a GoPro MAX 360 Camera: https://amzn.to/3uu2bB2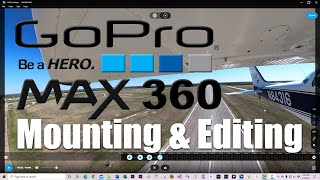 See this Video on YouTube!
It's fun sometimes to leave, but it's more fun comin' home. This video uses 2 GoPro Max 360 cameras, a whole new way to video your flights!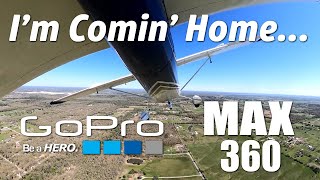 See this Video on YouTube!
Watch as we unbox and give an overview of the Sentry Mini ADS-B Receiver and Flight Gear Backup Battery. It's small, portable and convenient. A great addition to anyone's flightbag.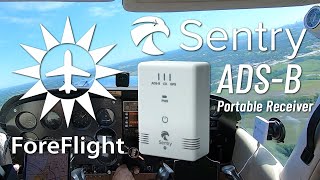 See this Video on YouTube!